Home

/

Top Plate Medium Duty Caster Wheels
Filter By
Category
Manufacturer
Colour
Wheel Colour
Wheel Material
Castor Type
Wheel Diameter (mm)
Load Capacity (kg)
Wheel Type Filter
Top Plate Medium Duty Caster Wheels
About Our Top Plate Medium Duty Caster Wheels
This is by far our most popular range of caster wheels, as we can offer 6 different sizes, each with 3 versions either a swivel castor, a fixed castor or a swivel castor with a brake. These caster wheels are heavy duty zinc plated steel with a double ball bearing top plate. We can also offer each size and type with a choice of 10 alternative wheels. So with over 180 castors to choose from ... Read More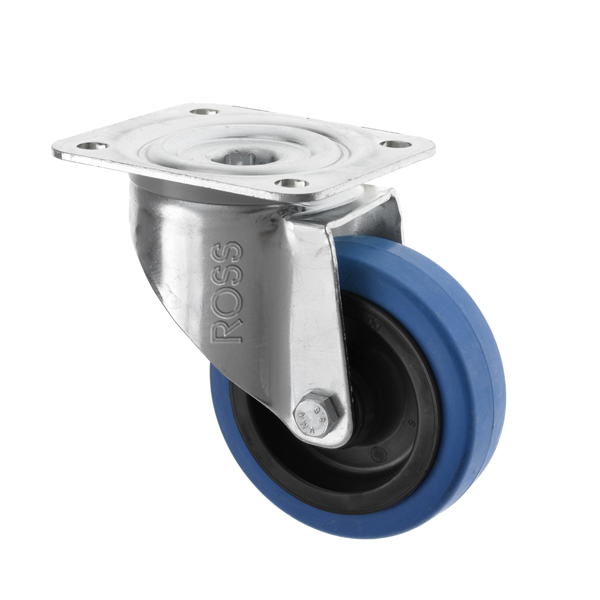 About Our Top Plate Medium Duty Caster Wheels
This is by far our most popular range of caster wheels, as we can offer 6 different sizes, each with 3 versions either a swivel castor, a fixed castor or a swivel castor with a brake. These caster wheels are heavy duty zinc plated steel with a double ball bearing top plate. We can also offer each size and type with a choice of 10 alternative wheels. So with over 180 castors to choose from in this range you will find exactly what you are looking for! These medium duty top plate casters really can take the weight. With load capacities from 70kg per castor up to 400kg per castor these castors can take the weight out of your castor search!
But don't worry, we have made it easy for you to find what you want. Just choose and click the type of wheel you require from either blue non marking rubber, grey rubber, black rubber, polyurethane, nylon ( with bearings) or nylon ( without bearings). When asked what applications these castors are used for, our response is ANY! We have customers using these medium duty caster wheels in theatres, manufacturing plants, bakeries, warehouses, stadiums, shops, museums, restaurants and power stations to name but a few.
X
Receive 10% Off your order now
*
* Terms & Conditions apply.
To view your previously purchased products click here (Note: You'll need to be logged in to view your previously purchased product list)
Recently Viewed ()

Previously Purchased

Contact Us