Filter By
Category
Manufacturer
Colour
Wheel Material
Wheel Diameter (mm)
Load Capacity (kg)
Bearing Type
About Our Wheels
At Ross we can offer you a wheel for every application. We have over 40 years of experience in the trolley wheels and castors industry and have one of the best industrial wheels range on the market. Whether it is just one replacement trolley wheels you need or a large quantity of nylon wheels for moving equipment, we have it in stock! We offer ranges from rubber wheels to nylon wheels, fro... Read More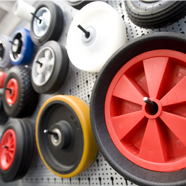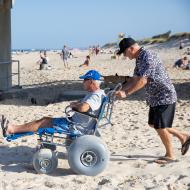 240mm - 490mm
40kg - 120kg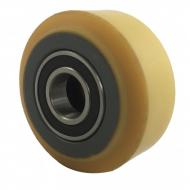 75mm to 300mm
Up to 2800kg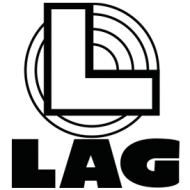 At Ross we can offer you a wheel for every application. We have over 40 years of experience in the trolley wheels and castors industry and have one of the best industrial wheels range on the market. Whether it is just one replacement trolley wheels you need or a large quantity of nylon wheels for moving equipment, we have it in stock! We offer ranges from rubber wheels to nylon wheels, from small plastic everyday wheels to large heavy duty polyurethane wheels. Our extensive range of rubber wheels is the best on the market as we can offer you rubber trolley wheels and sack truck wheels to extra heavy duty ranges. Our pneumatic wheels range includes pneumatic rubber wheels, puncture proof wheels and heavy duty pneumatic wheels.
Flat Free Wheels are becoming the best selling trolley wheels for builders and gardeners alike, as the wheel will never deflate or puncture. A large range of our wheels can be sold individually or in a castor housing, depending upon your application. Our nylon and polyurethane wheels are a popular industrial range as we have so many sizes available to choose from. We can also offer you specialist heat resistant wheels for ovens and kilns and electro conductive wheels for anti static environments. If you are unsure which wheel you need, have a look at our Measuring and Advice pages, to help you find the one you are looking for.
X
Receive 10% Off your order now
*
* Terms & Conditions apply.
To view your previously purchased products click here (Note: You'll need to be logged in to view your previously purchased product list)
Recently Viewed ()

Previously Purchased

Contact Us