Filter By
Category
Manufacturer
Wheel Colour
Wheel Material
Castor Type
Wheel Diameter (mm)
Load Capacity (kg)
Light Duty Twin Wheel Castors
About Our Light Duty Twin Wheel Castors
Industrial Twin Wheel Castors complement our extensive twin wheel range, and are suitable for a variety of medium duty applications. Often used to relocate pianos and are sturdy enough for piano casters. Industrial twin wheels can be supplied either with a single bolt hole attachment or a square top plate attachment. The wheel choice can be either a black polypropylene or a grey non markin... Read More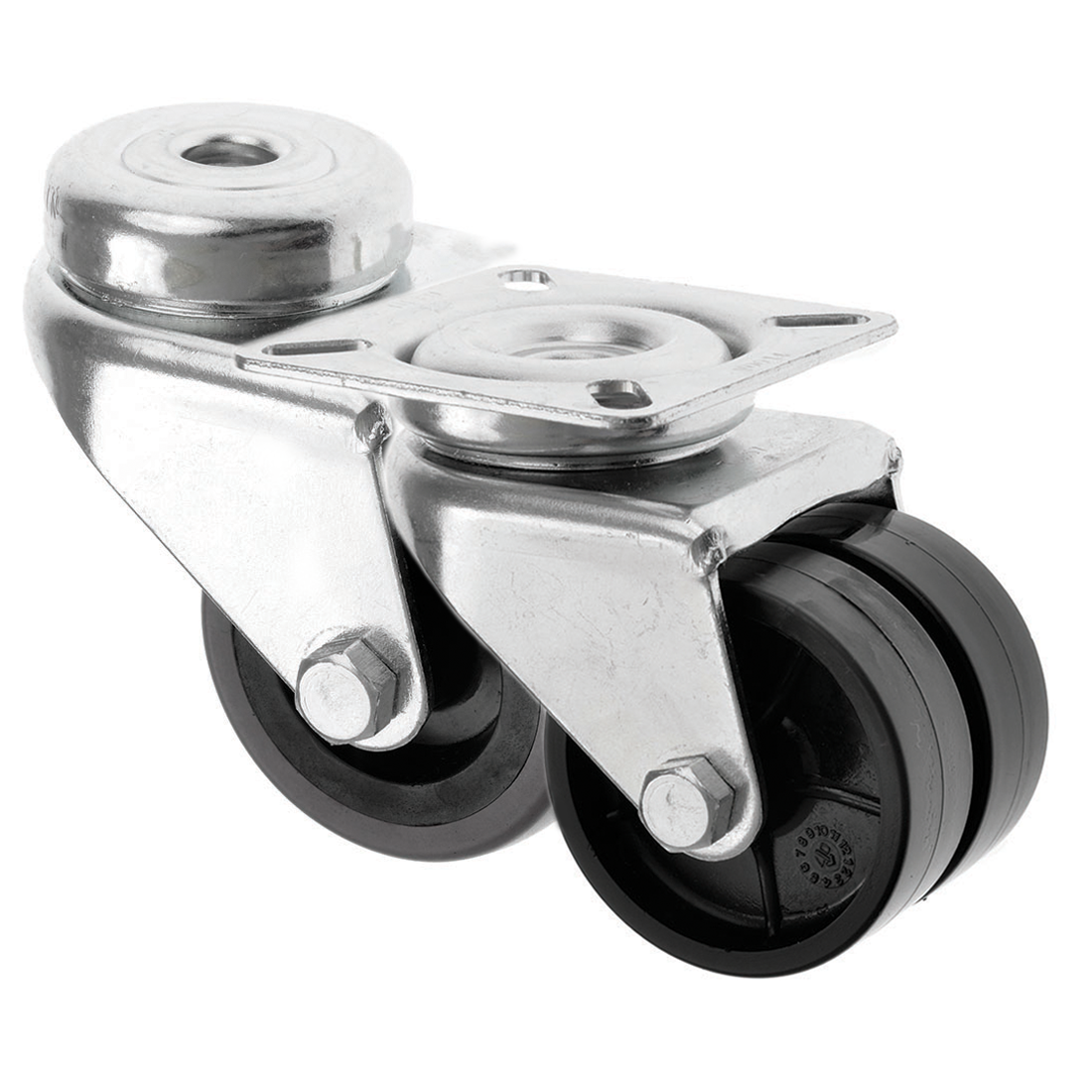 About Our Light Duty Twin Wheel Castors
Industrial Twin Wheel Castors complement our extensive twin wheel range, and are suitable for a variety of medium duty applications. Often used to relocate pianos and are sturdy enough for piano casters. Industrial twin wheels can be supplied either with a single bolt hole attachment or a square top plate attachment. The wheel choice can be either a black polypropylene or a grey non marking rubber.
These flexible light duty castors can take loads from 60kg each up to 90kg each and are suitable for furniture, equipment, fridges and freezers and storage units. These castors can either be supplied with or without brakes .
X
Receive 10% Off your order now
*
* Terms & Conditions apply.
To view your previously purchased products click here (Note: You'll need to be logged in to view your previously purchased product list)
Recently Viewed ()

Previously Purchased

Contact Us