Filter By
Category
Manufacturer
Colour
Wheel Colour
Wheel Material
Castor Type
Wheel Diameter (mm)
Load Capacity (kg)
Fabricated Extra Heavy Duty Castors Top Plate
About Our Fabricated Extra Heavy Duty Castors Top Plate
Extra heavy duty castors for extreme applications from our 6000 Series & 8000 Series. These casters are thick plate steel, welded and chromatised for added corrosion protection. This range offers a selection of heavy duty casters from 320kg each up to 4 tonnes each. These fabricated castors are the backbone for gantry's, travelling gantry wheels, cargo and docks, refineries, marin... Read More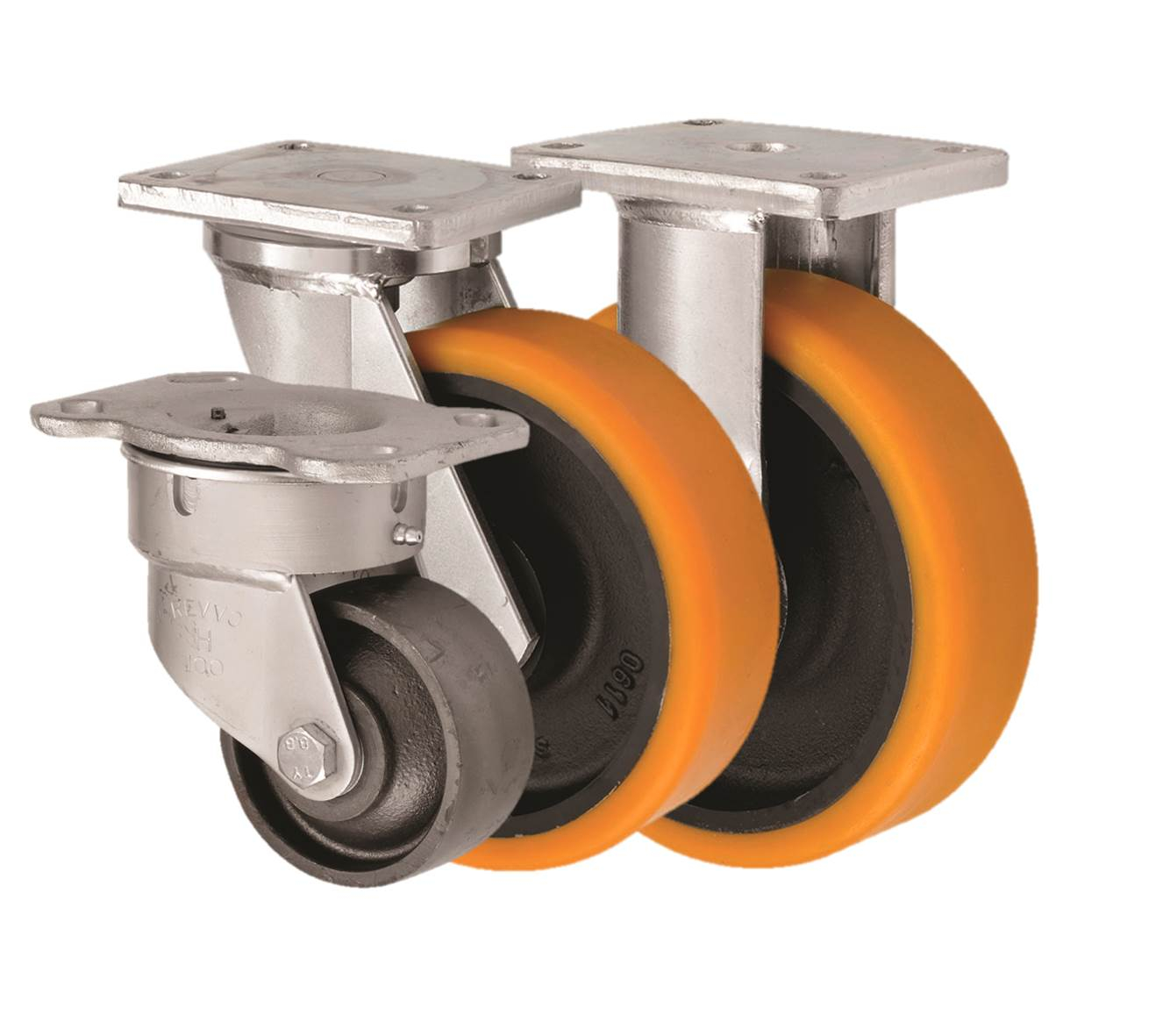 About Our Fabricated Extra Heavy Duty Castors Top Plate
Extra heavy duty castors for extreme applications from our 6000 Series & 8000 Series. These casters are thick plate steel, welded and chromatised for added corrosion protection. This range offers a selection of heavy duty casters from 320kg each up to 4 tonnes each. These fabricated castors are the backbone for gantry's, travelling gantry wheels, cargo and docks, refineries, marine applications, containers and furnaces. The most popular version is our polyurethane wheel, with cast iron core for added strength. A more competitively priced option would be our nylon fabricated castors.
These extremely heavy duty castors with polyurethane wheel and the fabricated castor housing combination produces a castor that can take weights of up to four tonnes each. Put four of these castors on an a frame or gantry and they can manoeuvre weights of up 12 tonnes in total. Choose from either a swivel , fixed and braked castor additionally some ranges offer the option of a directional lock. The foot operated braked castor simultaneously brakes both the wheel and the fabricated swivel head.
X
Receive 10% Off your order now
*
* Terms & Conditions apply.
To view your previously purchased products click here (Note: You'll need to be logged in to view your previously purchased product list)
Recently Viewed ()

Previously Purchased

Contact Us