Filter By
Category
Castor Type
Colour
Load Capacity (kg)
Manufacturer
Thread Material
Wheel Colour
Wheel Diameter (mm)
Wheel Material
Designer / Medical Casters
About Our Designer / Medical Casters
Designer Casters are a range of twin wheel modern and stylish casters that can be supplied with grey rubber non marking wheels and a variety of attachments, either stem or plate fittings. This contemporary range can be attached to modern furniture, chairs and equipment. We have teamed this range up with our Medical Casters, as they too offer a range of twin rubber wheels or slim line moder... Read More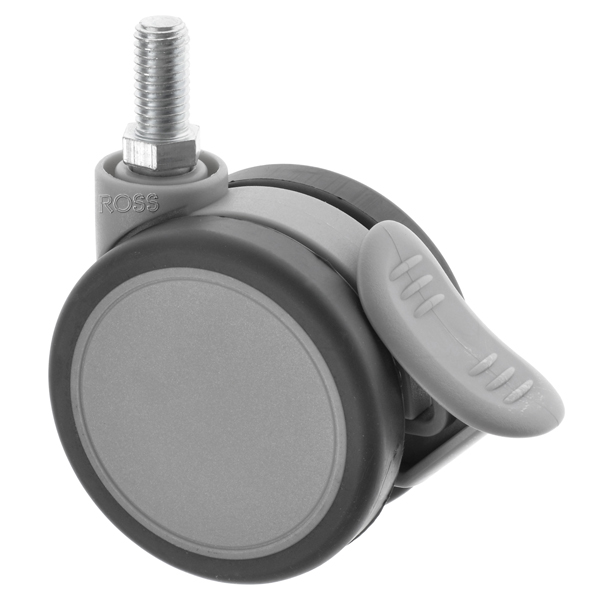 About Our Designer / Medical Casters
Designer Casters are a range of twin wheel modern and stylish casters that can be supplied with grey rubber non marking wheels and a variety of attachments, either stem or plate fittings. This contemporary range can be attached to modern furniture, chairs and equipment. We have teamed this range up with our Medical Casters, as they too offer a range of twin rubber wheels or slim line modern casters as alternatives. These designer modern casters and medical synthetic casters can come with or without foot brakes and in a variety of sizes to suit your application.
For cool modern contemporary yet practical feel, these casters will be the right choice. The stunning combination of form and function makes these designer and medical casters ideal for hospital trolleys, hospital beds, catering equipment and furniture. Synthetic caster frames add an elegant feel, as well as being practical, durable and easy to clean!
X
Receive 10% Off your order now
*
* Terms & Conditions apply.
To view your previously purchased products click here (Note: You'll need to be logged in to view your previously purchased product list)
Recently Viewed ()

Previously Purchased

Contact Us