Filter By
Category
Manufacturer
Wheel Colour
Wheel Material
Castor Type
Wheel Diameter (mm)
Load Capacity (kg)
About Our Jacking Wheel Casters
Jacking Casters are fast becoming one of the UK's best selling levelling casters. There are 3 main types, medium duty, heavy duty and finally the extra heavy duty jacking casters. These unique lifting casters enable the user to raise and lower equipment, machinery and theatre staging vertically , as well as manoeuvre over a variety of floor surfaces horizontally. The three types of jacking c... Read More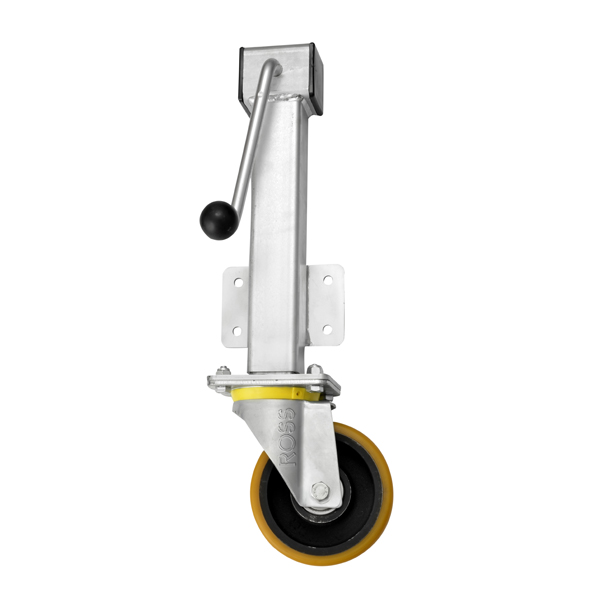 About Our Jacking Wheel Casters
Jacking Casters are fast becoming one of the UK's best selling levelling casters. There are 3 main types, medium duty, heavy duty and finally the extra heavy duty jacking casters. These unique lifting casters enable the user to raise and lower equipment, machinery and theatre staging vertically , as well as manoeuvre over a variety of floor surfaces horizontally. The three types of jacking casters vary depending upon the load that needs to be lifted or lowered.
Height adjustable casters offer you maximum flexibility and can be teamed up with a variety of wheels to suit your floor surfaces and requirements. With wheel options from rubber, nylon, polyurethane, and cast iron in a variety of sizes we have all the bases covered! Applications for these jacking casters varies from the extremes of the Olympics in London , to oil refineries in Scotland. These really are jacks of all trades!
X
Receive 10% Off your order now
*
* Terms & Conditions apply.
To view your previously purchased products click here (Note: You'll need to be logged in to view your previously purchased product list)
Recently Viewed ()

Previously Purchased

Contact Us