Measuring Adjustable Furniture Feet
How to choose the correct Adjustable Feet, Levelling Feet and Conveyor Feet?
Adjustable Feet
Adjustable levelling feet, tilting levelling feet and conveyor feet are a range of height adjusters that are available with a variety of base diameters and thread sizes and lengths. We can offer large ranges of rigid feet, tilting feet, stainless steel feet and conveyor feet with zinc plated threads or stainless steel threads.
3 Key Levelling Feet Measurements
1. Base Diameter
2. Thread Size ( M6,M8,M10,M12,M16 )
3. Thread Length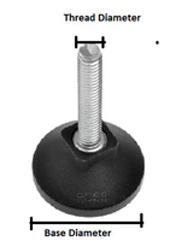 For easy attachment adjustable feet can be treaded into a range of metal components, threaded inserts or threaded weld on plates. We also offer side mounting brackets for rigid feet with extra-long threaded adjustable feet.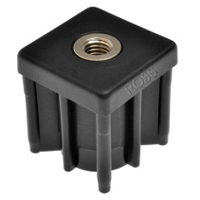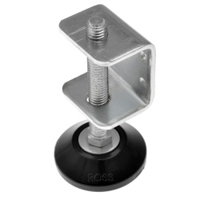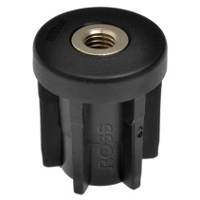 Threaded Metal Components – we offer a range of Weld on Nuts, Tee Nuts and Threaded wood inserts, which are ideal for M6, M8 and M10 adjustable feet. Just match up the thread size with the metal component. Tee Nuts and Wood Inserts are ideally used on MDF and solid wood. Pilot holes would need to be drilled for the wood insert.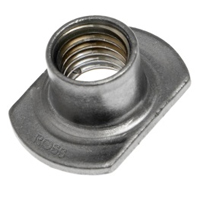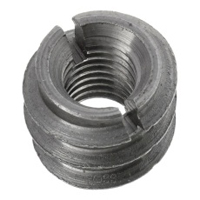 Threaded Inserts - Threaded Inserts are the ideal way to attach height adjusters, conveyor feet and levelling feet into hollow tubular legs. In order to match the correct threaded insert with the correct adjustable foot, just match the thread sizes, either M6, M8,M10, M12 & M16. We offer a range of round, square and rectangular economy and heavy duty styles.
Stainless Steel Weld on Plates – are ideal for stainless steel conveyor feet and are offered in a range of thread sizes and diameters.