Filter By
Category
Manufacturer
Colour
Thread Material
Wheel Colour
Wheel Material
Tray / Shelf Type
Wheel Type
Castor Type
Wheel Diameter (mm)
Load Capacity (kg)
Wheel Type Filter
Tube Inserts Type
Outside Diameter(mm)
About Our Education Castors
We have been supplying Schools Colleges Museums and Universities across the breadth of the Uk for over 40 years. We specialise in equipment castors, particularly non marking Wheels and popular products include replacement chair bungs and inserts for stacking chairs. For manouverable football goals and Games equipment our range of wheels are perfect for the job! Read More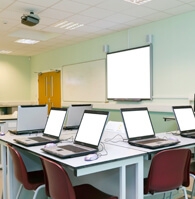 About Our Education Castors
We have been supplying Schools Colleges Museums and Universities across the breadth of the Uk for over 40 years. We specialise in equipment castors, particularly non marking Wheels and popular products include replacement chair bungs and inserts for stacking chairs. For manouverable football goals and Games equipment our range of wheels are perfect for the job!
Browse our extensive ranges and order for a next day delivery service. Our expert team are also on hand to offer you any advice and assistance.
X
Receive 10% Off your order now
*
* Terms & Conditions apply.
To view your previously purchased products click here (Note: You'll need to be logged in to view your previously purchased product list)
Recently Viewed ()

Previously Purchased

Contact Us