About Our Stainless Steel Conveyor Feet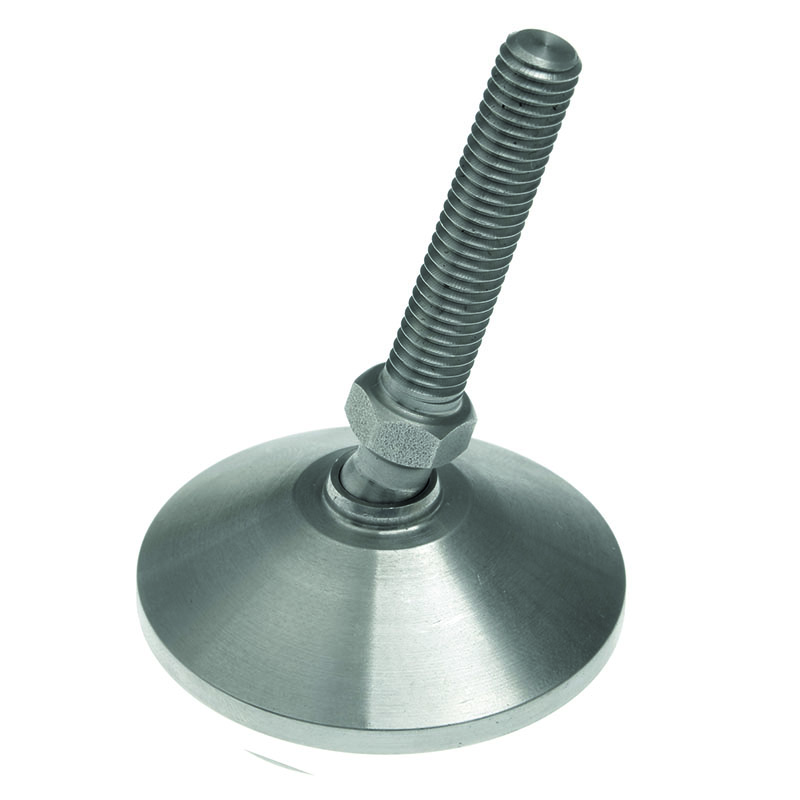 A large range of competitively priced stainless steel adjustable tilting feet. These articulating feet have conical black nylon base dimensions from 40mm to 60mm with stainless steel threads ranging in sizes from M6, M8, M10 to M12. These anti-corrosive furniture feet have thread lengths from 20mm up to 100mm to suit your application and level of adjustment.

A rage of full stainless steel articulating adjustable feet, with thread sizes from M8-M24 and load bearing ranging from 450-4000kg.

303 grade pressed stainless steel levelling feet with stem diameter ranging from M10-M24 and a nitrile rubber core. These adjustable feet are non slip making them suitable for conveyor roller systems and being stainless steel they're the perfect choice for hygienic environments.

Stainless steel adjustable levelling feet featuring a bolt down polyamide reinforced nylon base and a 303 grade stainless steel stud.

Low profile adjustable feet featuring a 303 stainless steel base with an inset nitrile rubber pad. This adjustable levelling foot has up to ±10° of axial articulation and is suitable for food processing, medical, electronic, lab equipment or machinery.

Anti-vibration machine feet made from stainless steel with inset nitrile rubber core. These specialised levelling feet are used to isolate vibration in heavy machinery. These machine mounts are typically used in food, agricultural and chemical industries and come with a single bolt hole for added stabilisation.
How to measure your Castors
1. Measure the Wheel Diameter – the bigger the wheel the easier it is to move!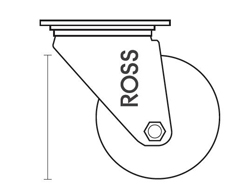 2. Choose the Castor Type - either Top Plate, Bolt Hole or Threaded Stem.
This is all about how you want to fix your castor to your unit, and how much weight each castor is expected to carry.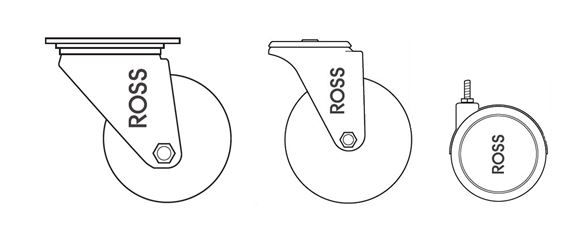 3. Fixing Dimensions
Measure your top plate dimensions, in order to match any replacement castors. Alternatively measure your bolt dimesions or your threaded stem size. Also measure your fixing bolt size (D1) as we can supply fixing bolts and nuts. In order to measure thread size, simply measure the diameter of the thread, 8mm diameter equates to an M8 thread.

Top Plate Castors are fixed to your unit by 4 fixing bolts per castor, supplied sepeartely. Bolt Hole castors can attach either by using a threaded bolt or a tubular adaptor. Threaded Stem Castors are supplied with a stem that can screw into your equpment.
Top Tip! Attaching castors into round and square tube can be achieved by using bolt hole castors and castor tube adaptors.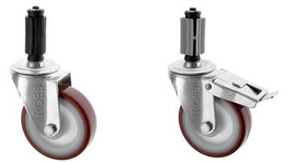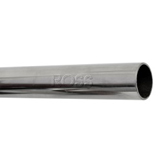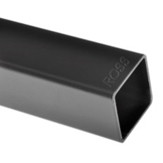 We have a variety of sizes both in the round and square tubular expanding adaptor fittings and these can be found on our Accessories page. In order to choose the correct adaptor for your hollow tube, please follow the following steps
Is your hollow tubular leg round or square?
Measure the internal diameter of your hollow tube
Choose the expander fitting with the range of internal diameters to suit your tube.
| | |
| --- | --- |
| Round Expander To Suit Internal Diam. RangeItem Code | Item Code |
| 18mm - 19.5mm | R-18 |
| 19.5mm - 21.7mm | R-20 |
| 21.7mm - 24.5mm | R-22 |
| 24.5mm - 27mm | R-25 |
| 27mm - 29.5mm | R-27 |
| 29.5mm - 32mm | R-30 |
| | |
| --- | --- |
| Square Expander To Suit Internal Diam. Range | Item Code |
| 20mm -22mm | S-20 |
| 22mm - 25mm | S-22 |
| 25mm - 28mm | S-25 |
| 29mm - 32mm | S-29 |
| 36mm - 38mm | S-36 |
4. Choose your Wheel material

Top Tip! General rule of thumb is soft wheels on hard floors and hard wheels on soft floor surfaces. Soft wheels are rubber, and hard wheels are nylon and polyurethane. Pneumatics and puncture proof wheels are ideal for outdoor applications. For more information on wheels, take a look at our Wheel Measurement Section.
5. Castor Configuration -Swivel, Fixed or Braked Castors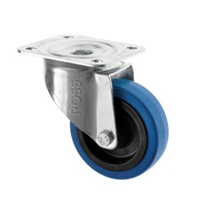 Swivel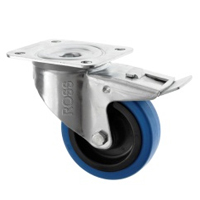 Swivel with Brake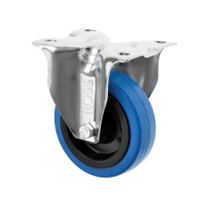 Fixed
Bolt Hole Castors - are available as a swivel and swivel with brake versions only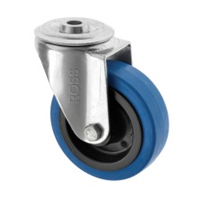 Swivel
Swivel with Brake
Top Tip! The following configurations are the most popular
Four Swivel Castors - for the maximum manoeuvrability, but may be difficult to control on a straight run and not ideal for very heavy loads.
Two Swivel Castors and Two Fixed Castors - the most popular configuration as it provides the best control coupled with manoeuvrability.
Two Swivel Castors with Brakes and Two Fixed Castors- again the most popular option as it gives good control and manoeuvrability, and allows the items to be locked into a specific location as required.
6. Check the Load Capacities – for a 4 castor trolley
Having an understanding of the weight you want the castors to support and move is a vital consideration! Use the following calculation
Max Load each castor needs to carry = (unit weight + max extra load) ÷3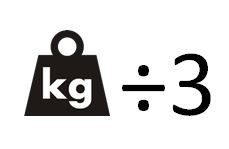 Top tip! Dividing your total load by 3 allows for a margin of safety, and this will give you the maximum each castor can carry in a safe working environment, allowing for uneven floor surfaces.
7 . Other Considerations that may affect your choice?
Swivel Radius - The distance from the centre of the castor head fitting to the outside of the wheel. This measurement enables you to ensure you have enough clearance for the complete castor to rotate, without being fouled. It is important to take this into consideration when deciding where to attach the castor. Please note braked castors have slightly larger swivel radiuses, as a result of the foot brake mechanisms.
Floor Surfaces - All our stated load ratings for our castor ranges are based upon the assumption that the floor surface is reasonably level. Any obstructions, ridges, cracks or dirt will affect the load rating and efficiency of the castors. Careful consideration of Wheel Type in your castors is important and discussed in more detail below.
Health & Safety - All our castors are designed for low speed applications, and power towing castors are available upon special request. It is important to select the right castor for the job, to protect against manual handling injuries.
Bearings - Choosing castors and wheels with bearings, makes them easier to move, however in certain outdoor and offshore environments standard bearings may cease. Call us for information on stainless steel bearings.
Temperature - We offer a specialist range of Temperature Resistant castors that can withstand high temperatures in ovens, kilns and foundries. These castors can also withstand low temperatures such as in freezers and outdoor environments.
How to Measure Wheels
Choosing the right wheels applies to your castor selection and also if you just want to purchase any of our wheels. Choosing the right wheel for the job can make such a difference. To simplify your wheel selection we have highlighted a number of factors for you to consider
1. Wheel Diameter – the larger the wheel the easier it is to move and the more weight it can carry. Measure the diameter of the wheel from outside edge to outside edge.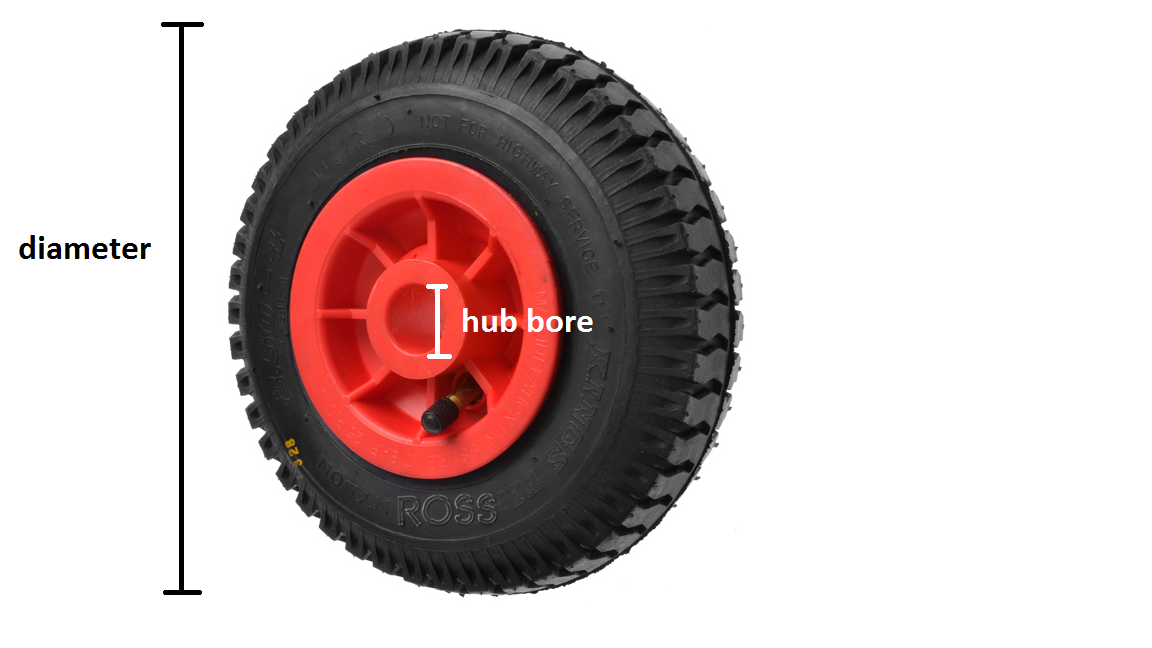 2. Hub Bore – is the diameter of the hole at the centre of the wheel is an important measurement. To double check you can measure the diameter of your axle and the measurements should be the same. This does vary in different wheels and the hub bore can be reduced to suit your application with the addition of bearings, or collars and tubes. Please have a look at our accessories page for more information on reducing the hub bore diameter.
3. Wheel Load Capacity – all of our wheels have been tested and are able to carry the specified load capacities. Look for the symbol. Weight bearing abilities can be affected by floor surfaces and amount of use overtime. Overloading wheels will cause them to fail!
4. Tread Width – is the width of the wheel that touches the floor surface. Different types of wheel have differing tread widths. Wide tread wheels are ideal for outdoor environments.
5. Hub Length – this is the width of the hub bore , and can be measured as the width of the centre of the wheel. Getting the right hub length is important, because if you purchase a wheel with the hub bore being too small the wheel will wobble on the axle. If the hub length is too big it won't fit onto your axle. All our wheels that fit our castors are designed to suit and delivered ready assembled to you, so you don't have to worry!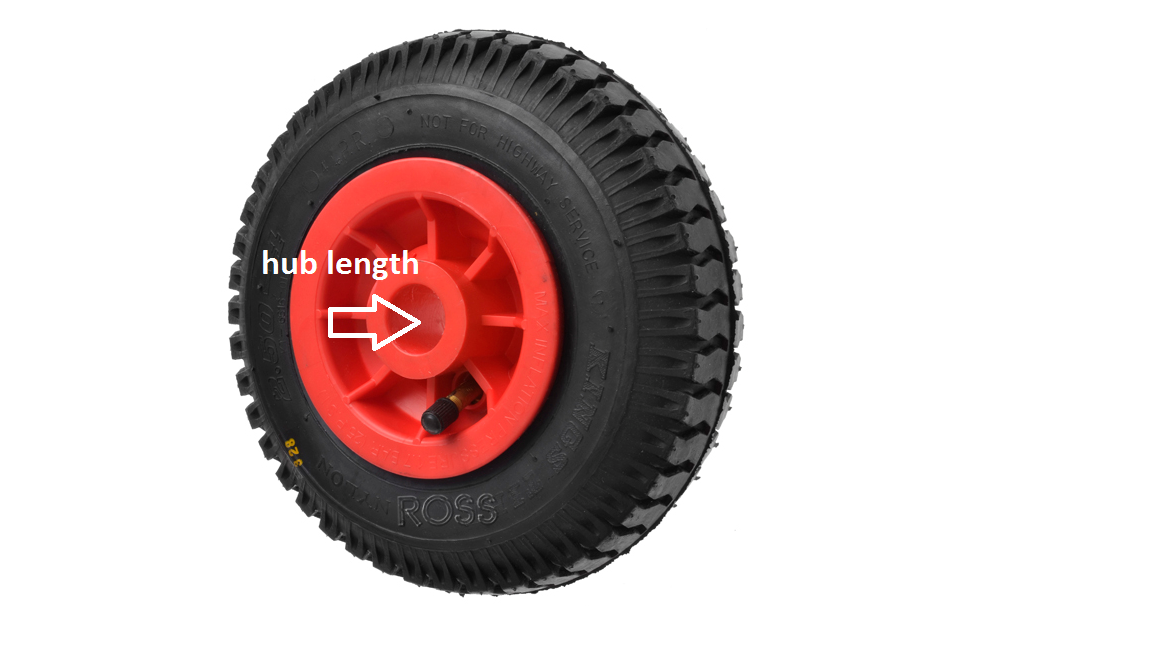 6. Wheel Type – Wheels can be simply categorised into 2 types, soft tread wheels and hard tread wheels. The general principle is hard tread wheels on softer floor surfaces, and soft tread wheels on harder floor surfaces. This principle reduces the rolling tractive resistance and makes the wheels easier to move.
7. Hard Tread Wheels – such as Nylon Wheels, Polypropylene Wheels, Phenolic High Temperature Wheels and Cast Iron Wheels are easiest to manoeuvre, as they have a lower rolling resistance against the floor surface. They are durable, strong and long lasting, depending upon their application. They can at times be considered to be noisy and can damage some floor surfaces. But these hard tread wheels remain our best sellers for every day applications.
8. Soft Tread Wheels – such as Solid Rubber Wheels, Pneumatic Rubber Wheels, High Temperature Rubber Wheels and Polyurethane Wheels. Soft Tread Wheels are generally kinder to the floor surfaces, make less noise and some are even non marking rubber wheels. Polyurethane wheels tend to sit in-between the two types of wheels, as they have a hard nylon, cast iron or aluminium centre with a softer polyurethane tyre bonded on. This makes the polyurethane wheels some of the most versatile wheels in the range.